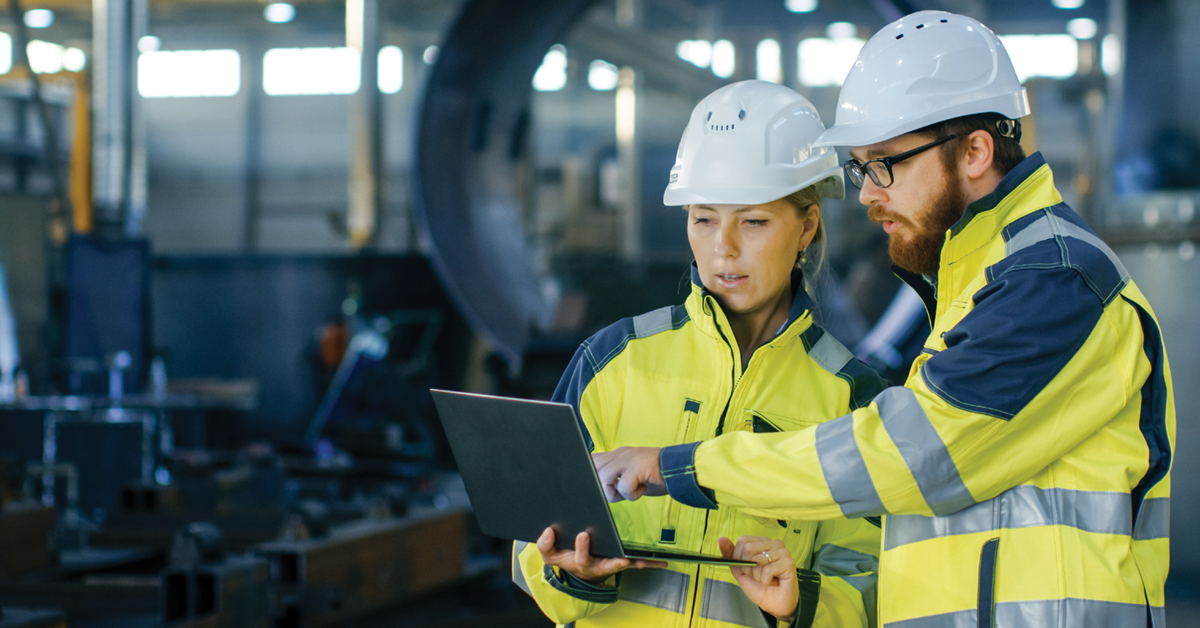 In the bustling commercial construction industry, numerous firms compete for the same lucrative projects. For commercial contractors, the challenge lies in identifying prospective clients and significant opportunities. This comprehensive guide will unravel the best practices and effective strategies tailored specifically for lead generation in the commercial construction sector.
Understanding Your Unique Position in the Commercial Construction Industry
Before diving into these strategies, it's essential to comprehend your unique position within the commercial construction industry. Each commercial construction sector, from office buildings and retail spaces to hospitality and healthcare facilities, has its own unique set of challenges and opportunities. Recognizing your niche is pivotal to reaching the right audience and generating high-quality commercial contractor leads.
Commercial Construction Niches
Let's take a closer look and explore these niches in greater detail. By delving deeper into these niches, we can gain a more comprehensive understanding of their characteristics, opportunities, and potential challenges.
Office Buildings: Contractors specializing in office construction need to be familiar with cutting-edge designs, efficient use of space, and sustainable construction methods. Leads often come from businesses looking to expand or refurbish their current offices.

Retail Spaces: Retail construction demands flexibility and adaptability, considering the ever-changing trends in the retail industry. Leads typically stem from retail businesses and franchisees.

Healthcare Facilities: This niche requires compliance with stringent regulations and standards. Leads often come from healthcare institutions planning to expand or update their facilities.

Hospitality: In hospitality construction, aesthetics and guest comfort are paramount. Hotels, resorts, and other leisure-oriented businesses are common lead sources.
Understanding your niche helps tailor your lead generation strategies to resonate with the correct audience.
Leveraging a Commercial Construction Lead Service
One of the most efficient and reliable ways to generate leads for your commercial construction business is by leveraging a dedicated commercial construction lead service, such as Construct-A-Lead. Services like these provide a centralized, easy-to-access platform where you can find the most relevant construction projects in both the private and public sectors.
Construct-A-Lead is an online database that specifically targets your lead generation needs by providing access to a comprehensive array of construction projects. The service saves you the time and resources you would otherwise spend searching for projects across multiple platforms or sources. Here's how this tool can revolutionize your lead generation efforts:
Current, Accurate, and Reliable Data
The primary advantage of using Construct-A-Lead is the quality of the data. With this service, you're assured of the most current, accurate, and reliable project information. This means you can make strategic decisions based on real-time data, improving your chances of securing contracts.
Extensive Project Listings
Whether you specialize in retail, hospitality, or office building construction, Construct-A-Lead offers an extensive project list that suits various commercial construction niches. This breadth of projects can significantly expand your business opportunities.
Saves Time and Resources
Time is an invaluable asset in the construction business. By using Construct-A-Lead, you can focus more on bidding, negotiation, and actual construction, instead of spending valuable time searching for potential projects.
User-friendly Interface
Construct-A-Lead offers a user-friendly interface, making it easy even for those not tech-savvy to navigate through the platform and find relevant project information.
Personalized Notifications
With Construct-A-Lead, you can set personalized notifications for projects that match your niche and interest. This way, you're promptly informed about new opportunities, giving you a competitive edge in the bidding process.
By integrating a lead service like Construct-A-Lead into your lead generation strategy, you can streamline your project sourcing process, stay updated on the latest opportunities, and focus more on delivering quality construction services. This approach not only saves you time and resources but also increases your chances of securing lucrative contracts.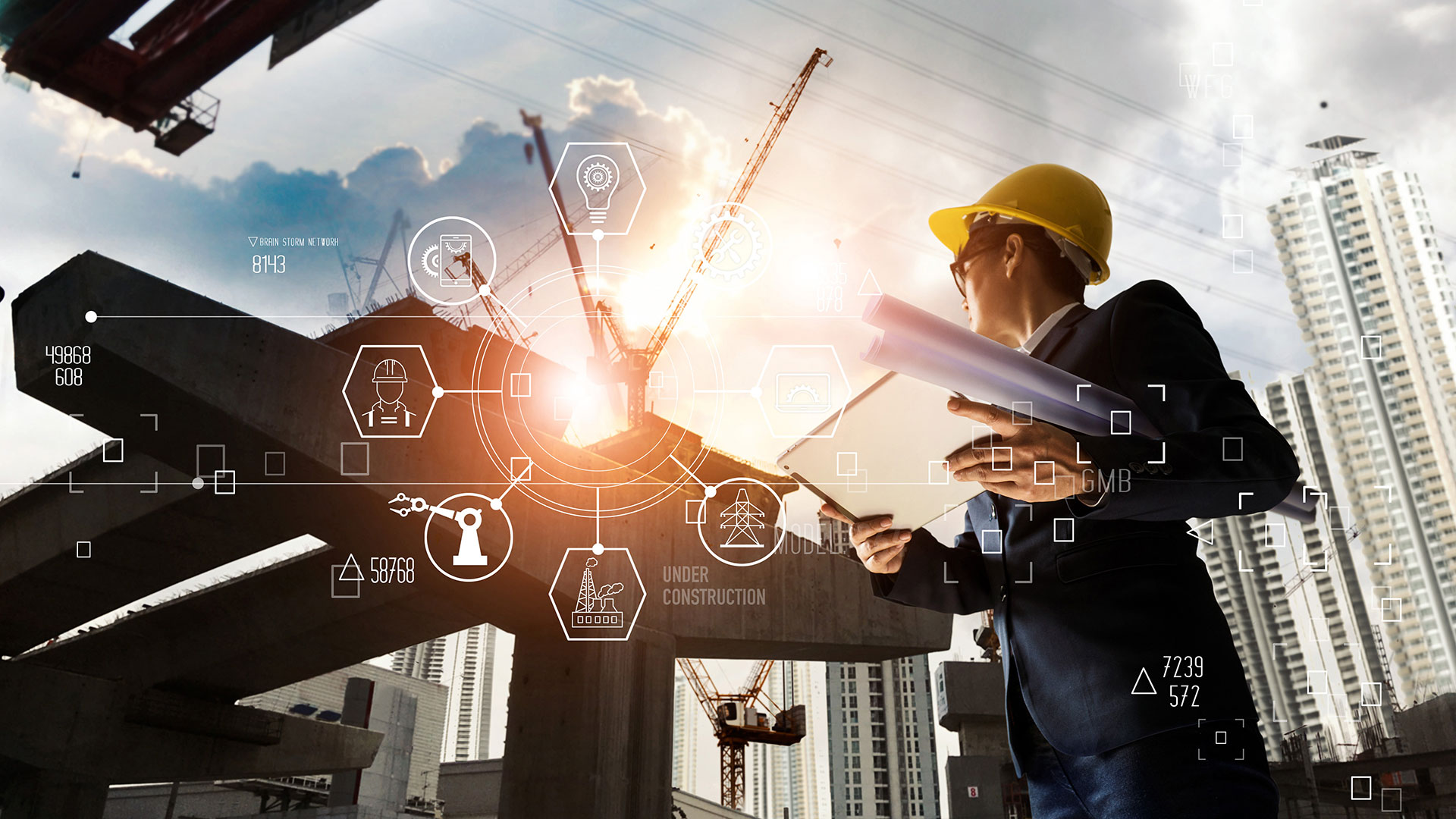 Mastering Digital Platforms for Commercial Contractor Lead Generation
In this digital age, your online presence plays a critical role in business success. A well-optimized website and active social media accounts can significantly increase visibility and attract more commercial contractor leads.
Expanded SEO Strategy for Commercial Contractors
Your website serves as the digital face of your business. Here's how to enhance your site for commercial construction SEO:
Custom Content: Create unique, informative content relevant to your sector. Use keywords like "commercial construction projects" or "retail space construction" to boost your SEO ranking.

Site Architecture: Ensure your site has easy navigation and a logical layout to enhance user experience and SEO ranking.

Local SEO: Optimize your website for local search results, particularly beneficial for contractors operating within a specific geographical area.

Google My Business: Increase your visibility by listing your business on Google My Business under industry-specific categories like "Commercial Construction Contractor."

Backlinks: Earn backlinks from high-quality, industry-related websites to boost your site's authority and rankings.

Image and Video Optimization: Optimize media files on your website with relevant file names and alt tags for improved SEO.
Robust Social Media Presence
LinkedIn, a pivotal platform for B2B interactions, can be an excellent channel for networking and showcasing your commercial construction projects. Here are some strategies:
Profile Optimization: An up-to-date, complete profile, with a clear description of services, can attract potential leads.

Posting Regular Updates: Share project updates, industry news, or company achievements to engage with your network.

Engage: Comment on others' posts, answer questions, or join relevant groups to enhance visibility.
Content Marketing
Quality content can establish you as a thought leader in commercial construction, attracting more leads. Here's how:
Blogs: Regularly publish blog posts on industry trends, project updates, or tips and guides related to commercial construction.

Videos: Share project walkthroughs, client testimonials, or explanatory videos on complex construction concepts.

Ebooks: Detailed guides or reports can be a great way to gather leads. Offer an ebook download in exchange for contact information.
Email Marketing
An effective email marketing strategy can provide a steady stream of leads:
Build Your List: Encourage site visitors to subscribe to your newsletter through pop-ups, sidebar forms, or gated content.

Craft Engaging Emails: Regularly send updates, informative articles, or exclusive offers to your subscribers.

Analyze and Optimize: Use analytics to measure open rates, click-through rates, and conversions. Use this data to improve your email marketing strategy.
Paid Advertising
Paid advertising can amplify your reach:
PPC: Use Google Ads or Bing Ads to target specific keywords relevant to commercial contractors.

Display Ads: Use display ads to visually showcase your services on websites your potential leads visit.

Social Media Ads: LinkedIn ads can help you reach a professional audience interested in commercial construction.
Customer Reviews and Referrals
Positive customer reviews can boost credibility, while referrals can provide high-quality leads. Here's how to leverage them:
Request Reviews: After project completion, ask satisfied clients to leave a review on Google, Yelp, or your website.

Incentivize Referrals: Offer discounts or rewards to clients who refer your services to others.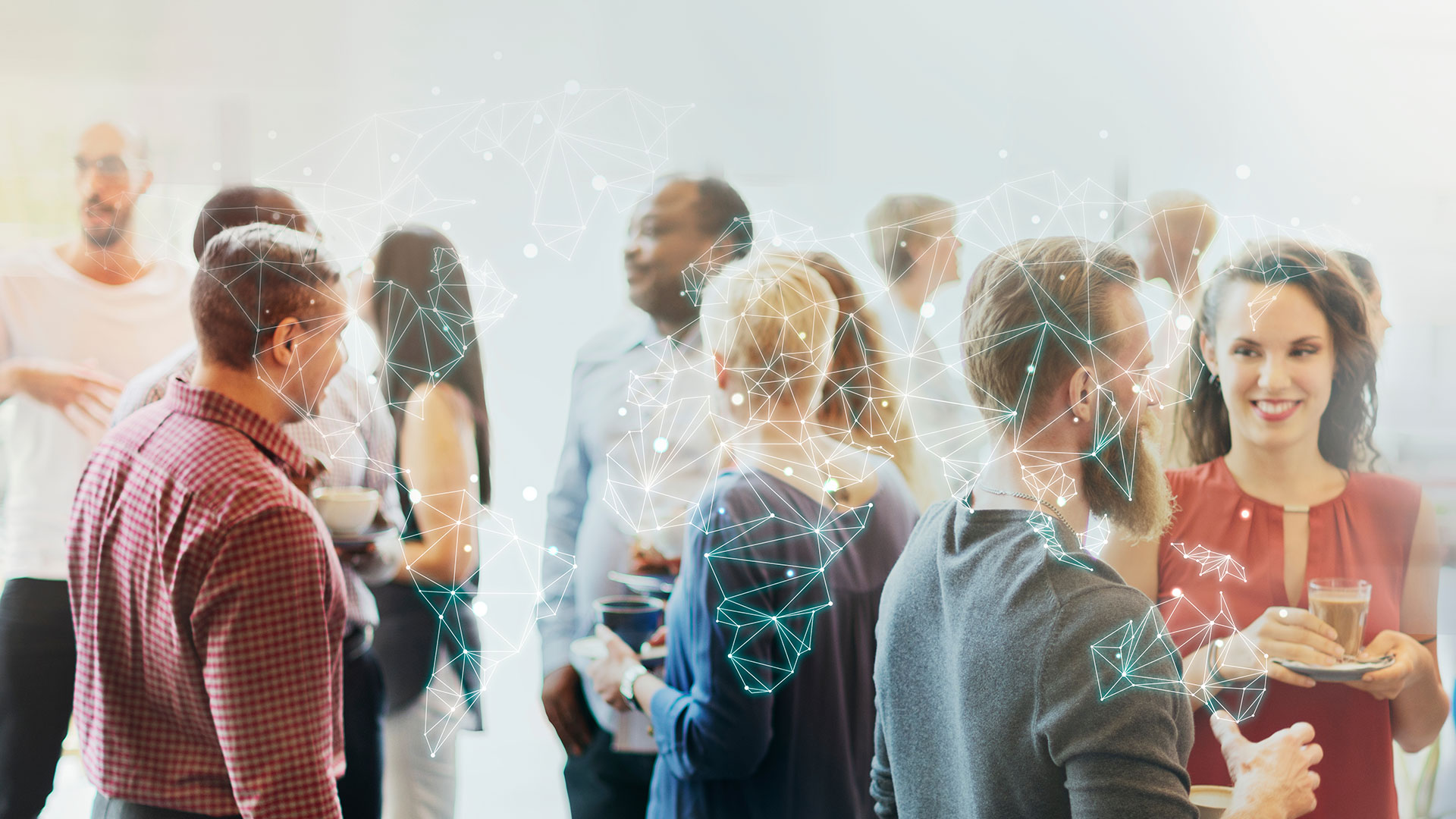 Networking and Industry Events
Networking plays a pivotal role in the commercial construction industry. By regularly attending industry events, conferences, and seminars, you can create valuable connections with potential leads, keep up with the latest trends, and gain a broader perspective of your sector. Here's a more in-depth look at how to leverage these opportunities:
Industry Conferences and Trade Shows
Commercial construction industry conferences and trade shows are goldmines for potential leads. These events gather industry professionals, clients, and thought leaders, providing a platform for you to connect, network, and share ideas.
For instance, consider the *World of Concrete*, an annual international event dedicated to commercial concrete and masonry construction industries. Here, you have the opportunity to showcase your capabilities, network with potential clients and suppliers, and learn about new products and technologies.
Another notable event is the *Greenbuild International Conference and Expo*, a go-to event for sustainable building. Here, you can connect with environmentally conscious clients and learn about the latest sustainable construction practices.
When attending these events, always be prepared. Have your business cards handy, your elevator pitch perfected, and remember to wear your networking hat at all times.
Seminars and Workshops
Seminars and workshops offer a more intimate setting to interact with potential clients or partners. These events, usually focused on specific topics like "Advances in Commercial Construction Materials" or "Safety Standards in Commercial Construction", attract a niche audience, increasing your chances of connecting with relevant leads.
For example, attending a seminar on "Innovative Techniques in Retail Space Construction" could put you in the same room with business owners looking to construct new retail outlets or renovate existing ones. Use this opportunity to showcase your expertise and the unique value you can bring to their projects.
Local Chamber of Commerce Meetings
Local Chamber of Commerce meetings are excellent venues for networking with local businesses. These gatherings often bring together business owners from various industries, including those who may need commercial construction services now or in the future.
For instance, a local restaurant owner planning to expand their business in the future could be an excellent lead for a commercial contractor specializing in hospitality construction. Regular participation in these meetings can establish your reputation within the local business community and lead to valuable referrals.
Virtual Networking
In today's digital age, don't overlook the potential of virtual networking. Online events, webinars, and industry-specific forums also offer excellent networking opportunities. Websites like Eventbrite or Meetup often list relevant online events that you can join.
For example, a webinar on "Trends in Office Space Design Post-COVID" can help you connect with businesses looking to modify their offices for a post-pandemic world. Engage in the webinar's chat, ask insightful questions, and follow up with interesting attendees after the event.
Follow-ups
After every event, make sure to follow up promptly with the contacts you've made. Send them a personalized email or connect with them on LinkedIn. Remember, networking doesn't end when the event does. Building and maintaining relationships with your leads will increase your chances of turning them into clients.
Through active participation in industry events, both physical and virtual, and diligent follow-ups, you can significantly expand your network, build strong relationships, and effectively generate high-quality commercial contractor leads.
Tracking and Analyzing Performance
Monitor the success of your lead generation strategies with analytics tools. Analyze the data and make strategic changes based on it. This will ensure that your efforts are effectively contributing to commercial contractor lead generation.
Generating commercial contractor leads is a continuous process that requires a tailored and strategic approach. By understanding your niche, leveraging digital platforms, utilizing content marketing, email marketing, paid advertising, customer reviews, and referrals, you can significantly amplify your lead generation efforts. Furthermore, by networking, attending industry events, and making data-driven decisions, you can continuously attract high-quality leads for your commercial construction business.
With these comprehensive strategies, you're well on your way to mastering the art of generating commercial contractor leads. Keep evolving and adapting your strategies based on industry trends and performance data to stay ahead of the curve in the ever-competitive commercial construction industry.

STAY UP-TO-DATE!
Subscribe to receive our newsletters with insights and tips from industry experts.
RECENT ARTICLES
John
Discover the power of timely commercial construction data. Dive into its evolution, the challenges it addresses, and the future trends shaping the industry. Experience the Construct-A-Lead difference.
John
In the bustling commercial construction industry, numerous firms compete for the same [...]
John
Uncovering new project opportunities is a critical endeavor for all professionals in [...]
Share This Story, Choose Your Platform!